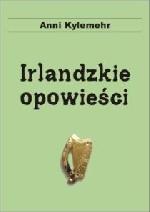 Irlandzkie opowieści
My Book, 2004
ISBN: 83-89770-01-6
Irlandzkie opowieści to dwa opowiadania i jeden szkic literacki. Łączy je luźno temat Irlandii. Szkic opisuje historię poszukiwania idealnej miłości. Pierwsze opowiadanie to apokaliptyczna opowieść o tragedii, bólu, śmierci, ale także nadziei i walce. Ostatnie opowiadanie dotyka problemu Irlandii Północnej – a także każdej innej formy "walki" z niewinnymi cywilami.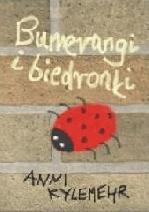 Bumerangi i biedronki
My Book, 2005
ISBN: 83-89770-14-8
Świat dotknął kataklizm, który sprawił, że wielu ludzi zmuszonych było zacząć żyć na ulicach, walcząc każdego dnia o przetrwanie. Ona - do tej pory samotnie tocząca tę walkę, oraz ich dwóch - braci, z czego jeden całkowicie zależny od drugiego. Ta zdumiewająca trójka, wbrew zasadom panującym w tym okrutnym świecie, rozpoczyna swą wędrówkę przez życie razem: Rosjanka, szukająca szczęścia w bliżej nieokreślonym raju, Chińczyk, który zdołał zachować resztki przyzwoitości w podłym świecie i jego opóźniony w rozwoju młodszy brat, będący prawdopodobnie najszczęściwszą osobą z całej trójki.    Przyjaźń można znaleźć nawet wtedy, gdy się wydaje, że na świecie nie zostało już nic dobrego, a jedynie szturmowcy biegają po ulicach, uzbrojeni po zęby.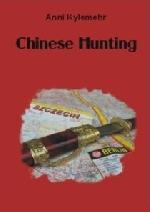 Chinese Hunting
My Book, 2004
ISBN: 83-89770-00-8