Zaczarowany świat kałuż
| | |
| --- | --- |
| Author | MichalszkaKCz |
| Genre | fantasy / SF |
| Form | prose |
| Date added | 2020-07-15 |
| Linguistic correctness | |
| Text quality | |
| Views | 1198 |

Zaczarowany świat kałuż
Ciągle pada. Ba, czasami leje wręcz jak z cebra. Nie sposób więc nie widzieć kałuż. W niektórych miejscach leśnych dróg tworzą się tak ogromne, że nie da się ich tak po prostu ominąć. I zanim się je jakoś pokona, trzeba się im najpierw dokładnie przyjrzeć. Chociażby po to, żeby wybrać odpowiedni sposób ich pokonania. Ja się im nie tylko przyglądam, ja je też fotografuję. Nie wszystkie rzecz jasna. Tylko te, które wywołują u mnie jakieś skojarzenia.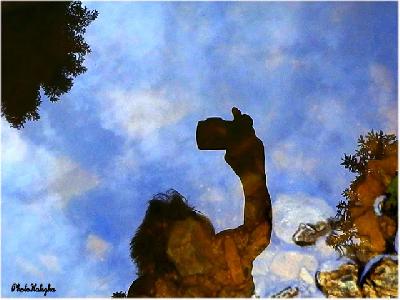 Obejść się nie da... Przejść? E tam, przeskoczyć. Ale najpierw popatrzeć w jej głębię, uruchomić fantazję i poszukać skojarzeń... O, są! Bajkowe.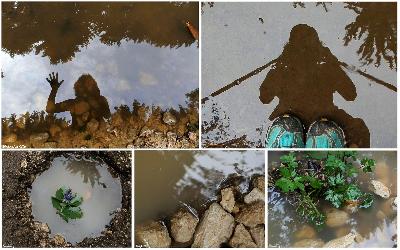 Tajemna moc kałuży
Pada deszczyk pada,
Powstają kałuże.
Czas pobrodzić po nich...
Ruszajmy — a nuże!
Ogromna to radość
Też po nich poskakać.
A że trochę brudzą,
Nikt nie będzie płakać.
Niektóre kałuże
Skrywają sekrety.
Ich tajemne moce
To żadne też bzdety.
Moc w nich tajemnic
I bajek zaklętych...
Jak pragniesz je poznać
Nurzaj w nich pięty.
***
Pada deszczyk pada,
Powstają kałuże.
Czekam aż napada,
Wtedy się zanurzę.